FIBER GLASS POOL
BENEFITS
WHAT YOU NEED TO KNOW ABOUT FIBERGLASS POOLS

We've come to notice with a few potential clients we speak to, they are initially intimidated by the price tag of a fiberglass pool. Yes, fiberglass pools do cost more initially than the typical vinyl liner pool. There are actually many valuable reasons why it comes with an initially higher price tag. You can say comparing a vinyl pool to a fiberglass pool is like comparing "apples to oranges." Listed below are a few reasons why:
FIBER GLASS POOLS ARE QUICK TO INSTALL

Fiberglass pools are quicker to install than any other type of pool, which means you get to jump in sooner. Here is the breakdown of installation time between the most common pools a homeowner can install:
Fiberglass pools
2-3 weeks to install
Vinyl pools
4-6 weeks to install
Concrete pools
3-6 months to install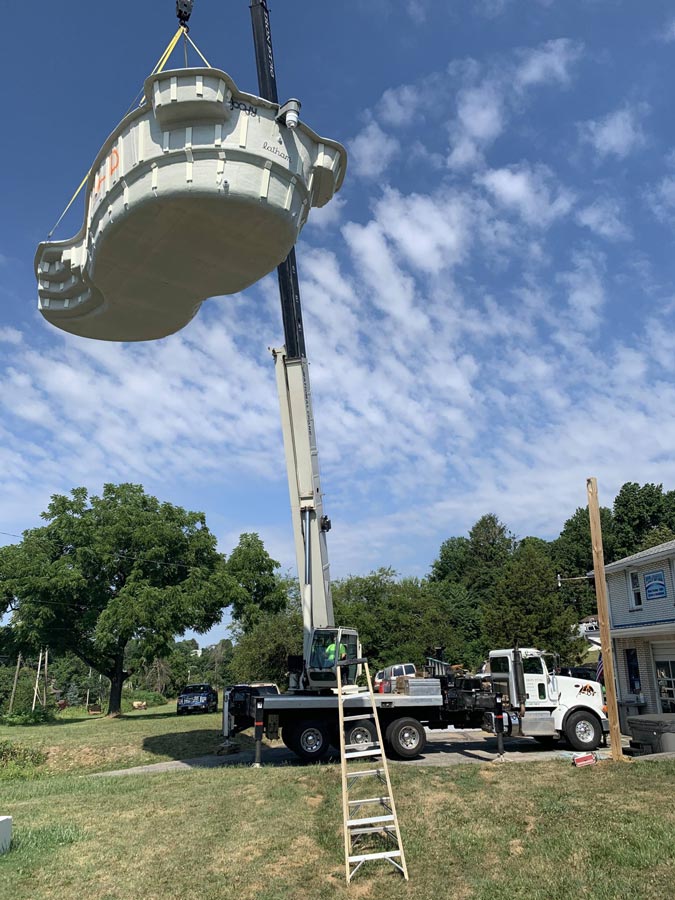 FIBERGLASS POOL

DESIGN & PRICING OPTIONS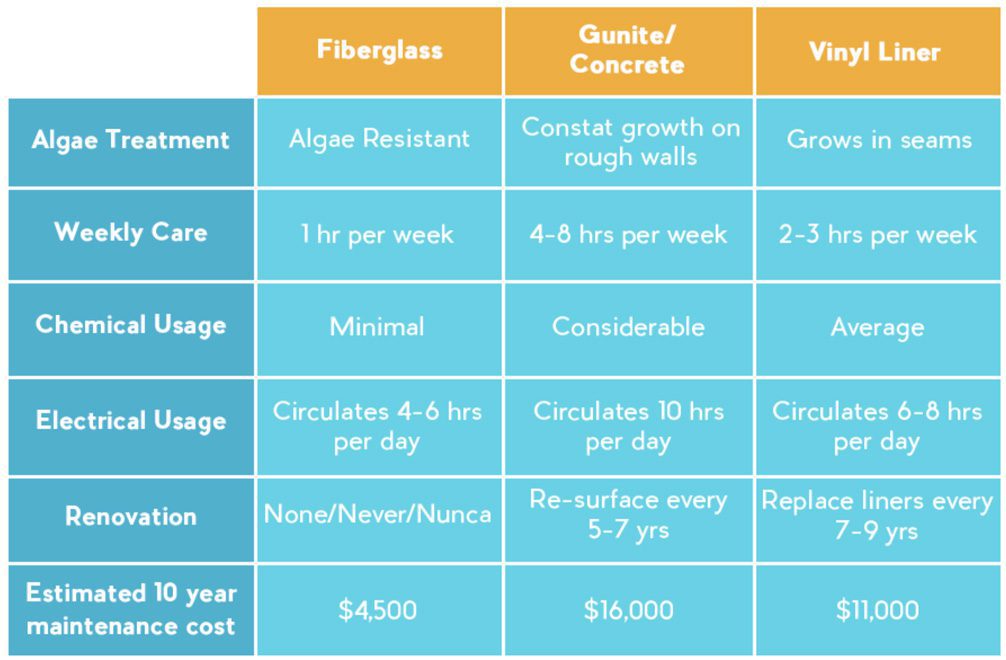 Fiberglass pools will save you up to 75% in savings on chemicals. This equates to less time maintaining your pool and more time actually enjoying it.
In addition to using fewer chemicals with fiberglass pools, there is also NO need for acid washes, replastering or tiling the pool interior, OR replacing torn pool liners. The costs for concrete repairs and new vinyl liners can range from $10,00.00-$20,000.00 in additional cost.
Fiberglass pools give you the option of having a saltwater pool.
What are some advantages of having a saltwater pool?
• Clear, smooth water: A saltwater chlorinator keeps the water clear and the water feels silky smooth because of the salt.
• Lower annual cost: It's less expensive annually. You won't have to go to the pool store and lug around big heavy buckets of chlorine.
• No Chlorine smell: You don't have to handle or smell the chlorine because the machine produces it for you.
• Gentle on skin, eyes, and bathing suit/clothing: The chlorine doesn't burn your eyes or smell when in the pool. It's easier on your skin and eyes.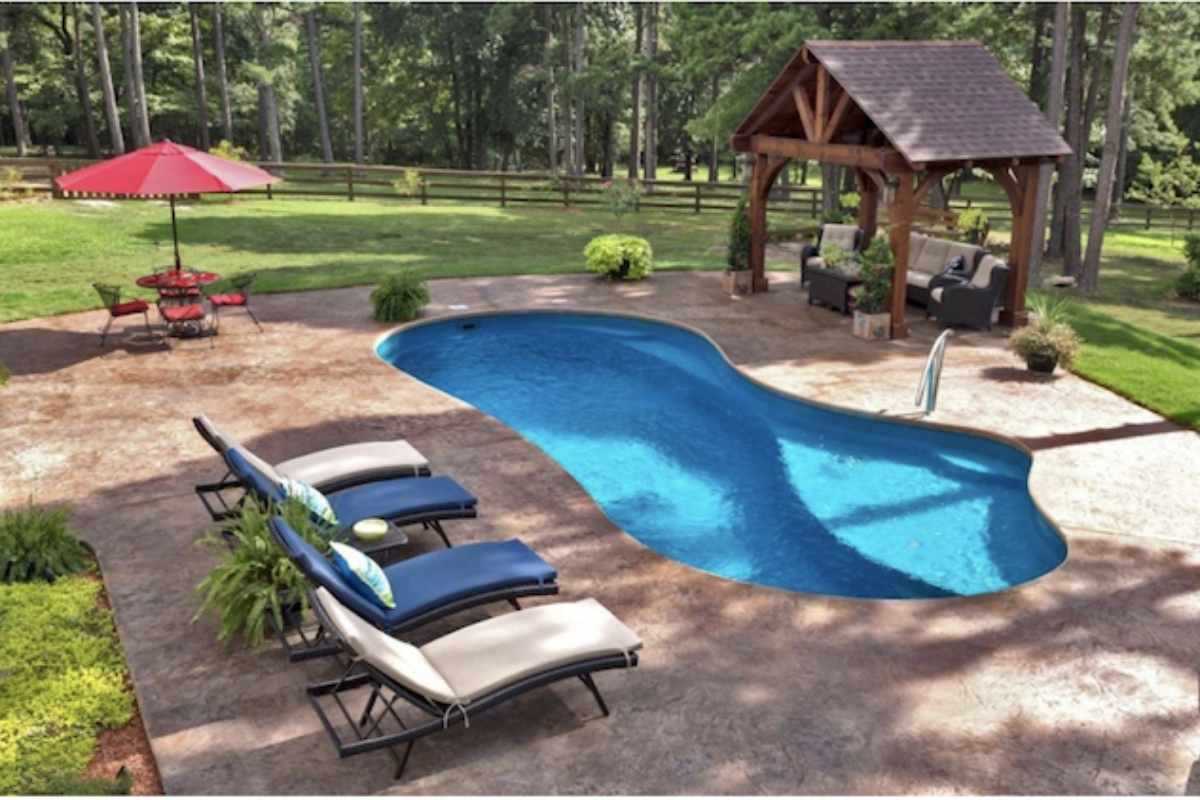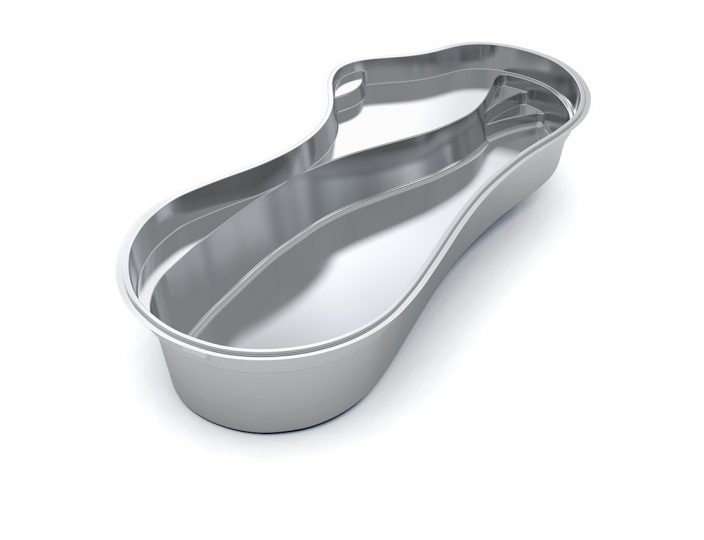 Tanning ledges steps & benches offer a number of uses. Fiberglass pools give you many unique options, such as tanning ledges, splash pads for little ones, benches in deep ends, and even built in wall perimeter step ledge for little swimmers in training.
In the image below you can see all the unique features a fiberglass pool can give you vs. a vinyl liner pool. In this image, the fiberglass pool has 2 sets of tiered steps to get into the pool from both sides. 4 resting benches at all 4 corners of the pool as well as the built-in walls along both sides and the deep end of the pool.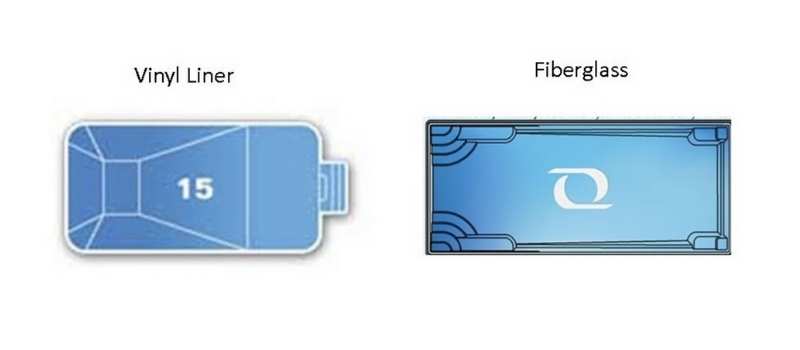 SUPERIOR MATERIALS AND FINISHES

A fiberglass pool finish is made up of a "gel coat." A gel coat finish is far superior to a vinyl liner due to its high quality appearance, (similar to a quartz countertop finish). It is also algae resistant.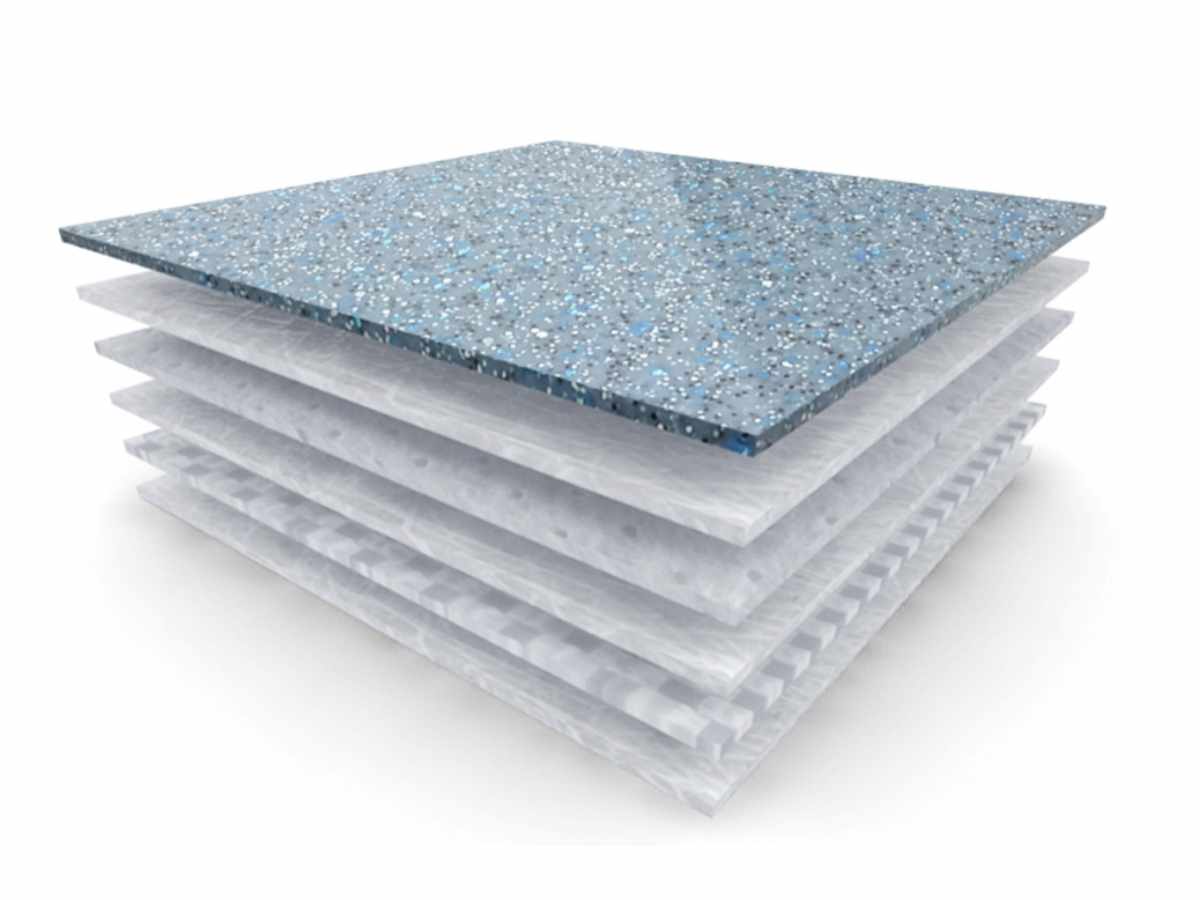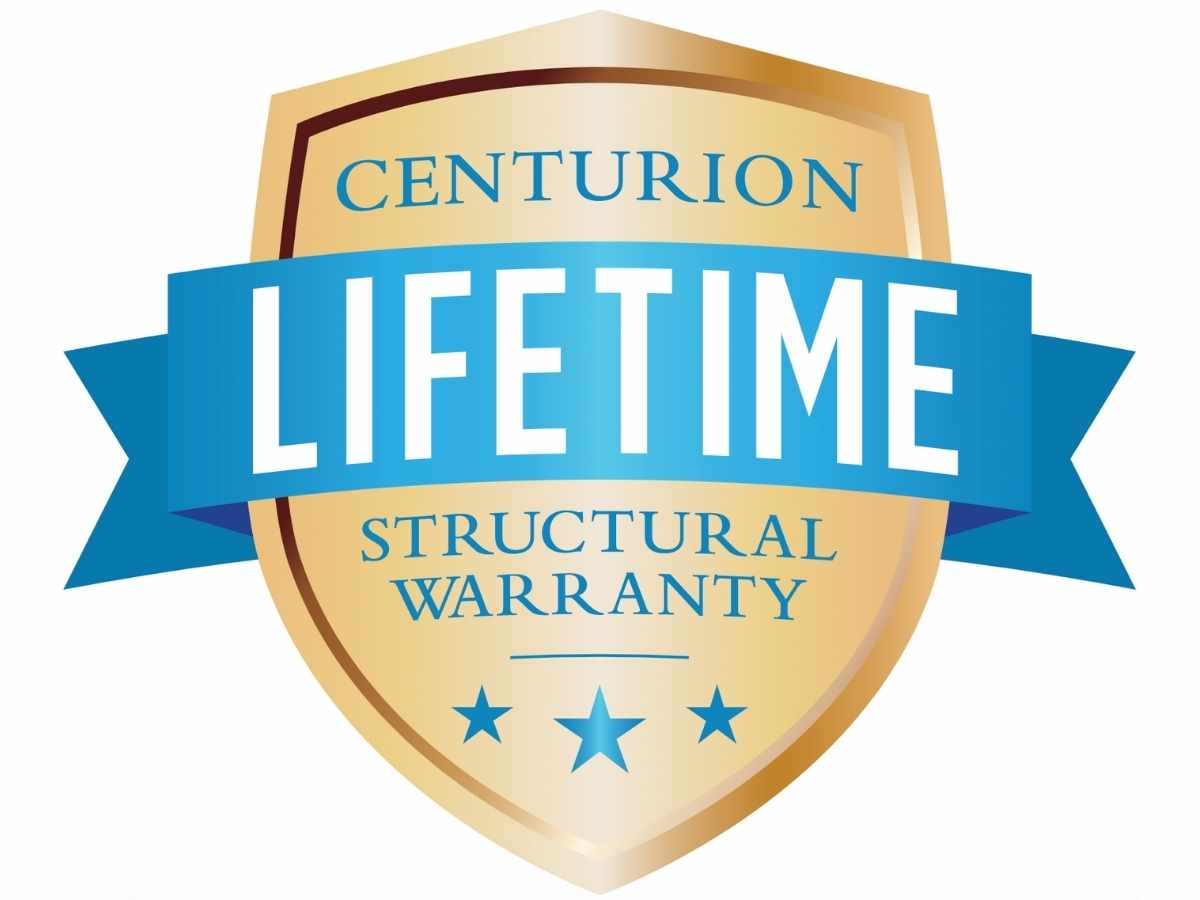 ImaginePools are so well made, they stand behind their pools with a Lifetime Structural Warranty and a Lifetime Structural Osmosis Warranty.
YOU CAN READ OUR BLOGS ABOUT

POOLS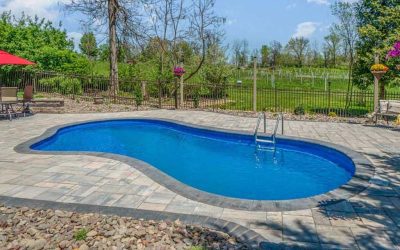 If you have been thinking about whether now is a good time to get that new pool you have been dreaming of, then here are a few thoughts to consider.
read more
Your landscape has never
looked so good
Providing walkway and patio installations in Harrisburg PA and the surrounding areas.  We also offer landscape maintenance services, snow plowing services and much more.  Serving Harrisburg, Camp Hill, Hershey, Hummelstown, Mechanicsburg and other cities and towns in Pennsylvania.
Harrisburg Area Landscape Maintenance Services: Snow Removal, Fertilizing, Lawn Maintenance, Fall Clean Ups, Spring Clean Ups, and more. 
Harrisburg Area Outdoor Living Services: Walkway Installations, Patio Installations, Water Feature Installations, Retaining Wall Installations, Landscape Lighting and more. 
Get on our Email List for the latest and greatest tips and specials!