Landscape lighting has become a popular way to landscape your yard at night. We use a combination of pathway lights, spot lights, and accent lights to provide both a safe and well lit property as well as a beautiful view of your house and landscape when its dark out. We use low voltage LED and incandescent lights which can run off of less than 4 watts of power each. These lights are much brighter and longer lasting than the solar lights sold at the department stores. We can also install a timer that will turn the lights on and off at specified times so that you don't have to touch a thing.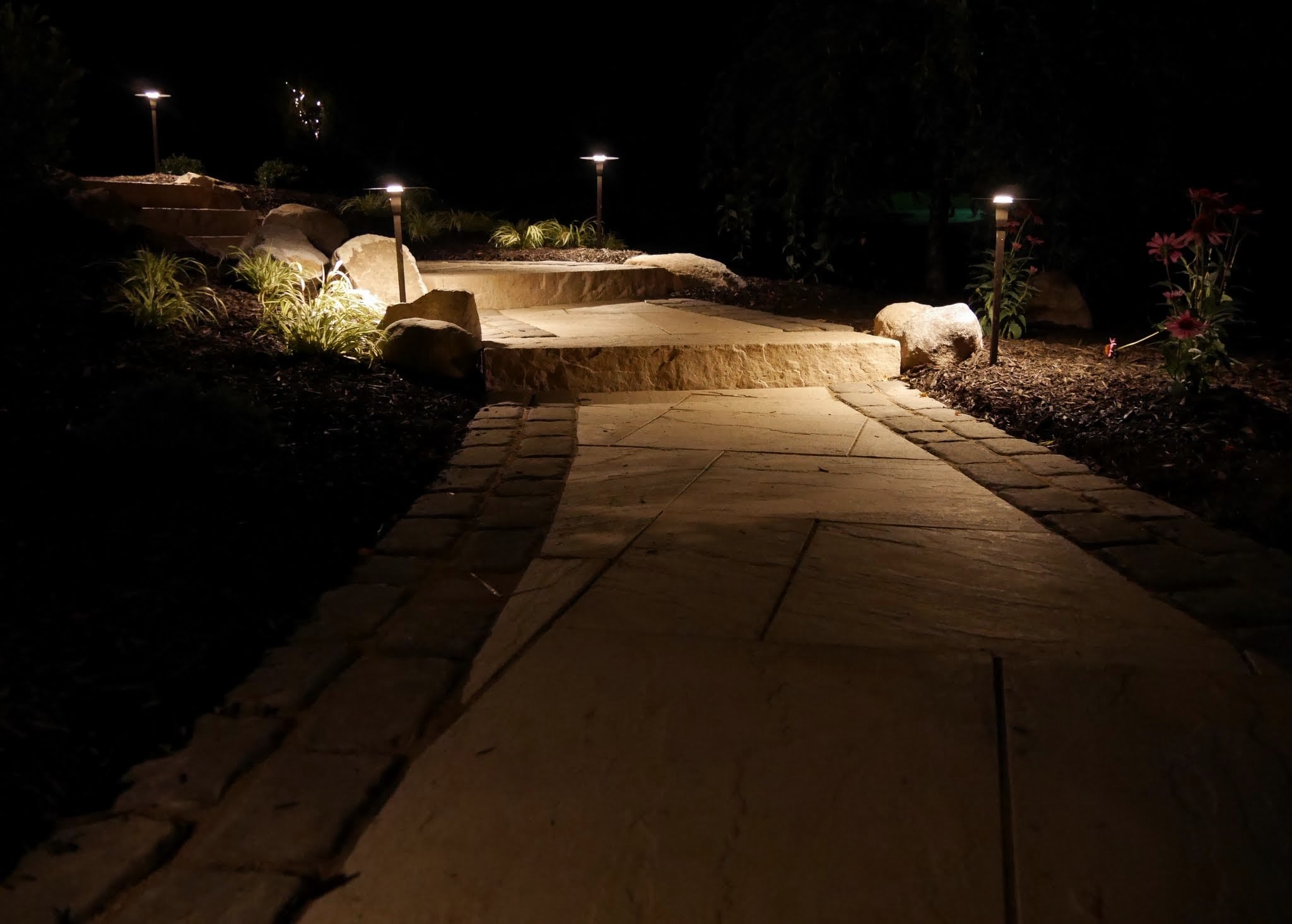 Your landscape has never
looked so good
Proud to serve Harrisburg, Hershey, Hummelstown, Mechanicsburg and Camp Hill, PA
Get on our Email List for the latest and greatest tips and specials!