WE DO IT ALL
New Outlook takes pride in maintaining your current landscape and property. We provide professional mowing services, mulch, weed control, tree and shrubbery trimming. We provide fall clean up as well. We do the hard work to give you the professional results that make you proud of your property.
Mulching
The mulch application process begins with the beds being weeded and edged. We install a deep 90-degree edge around beds and trees. Next, an application of snap shot re-emergent weed control will be spread evenly over the beds and around plants and trees. Last mulch will be applied. A double shred dyed brown or black mulch will be used.
Fall Cleanup
Performed at the end of the season and takes place over several visits one leaves begin to fall. Our goal is to keep your lawn looking as good as possible during the several weeks that the leaves are falling down. We will either bag or mulch the leaves. A final cleanup will be done in November or December. All leaves will be blown out of beds and raked up off the lawn. All perennials that require it will be cut back or down. Sticks, trash and other debris will be picked up. A final mowing will be done.
Maintenance Visits
Maintenance visits will be performed on a regular basis during the growing season. Our maintenance crew will police the property for trash and debris. Weeds will be hand pulled or sprayed with a non-selective herbicide on a weekly basis. Grass will be cut to a reasonable height appropriate for the species of turf. Any remaining grass will be trimmed with a hand-held string trimmer. Edges on beds will be maintained using and edger or string trimmer. All sidewalk and curbs will be edged every other week. All clippings will be blown off sidewalks, parking lots, and out of beds.
Spring Cleanup
All beds will be blown or raked out to remove any left-over leaves, trash, and dead plant material from last year's perennials. All limbs, sticks, and other debris will be removed from the grass and parking lot areas. Any necessary pre-season pruning will be done. Weeds will be pulled/sprayed. Sidewalks and curbs will be edged.
On A Budget
Our Complete Care Program is a one, yearly flat rate solution to solve your maintenance needs. The benefits of signing up for our Complete Care Program means you have the peace of mind knowing your property is in good hands. Payment options are available. A 5% discount is available for pre payment!
Trimming/Pruning
Performed at least once during the growing season, and an additional time depending on need. Our technicians are trained on the proper timing and techniques of pruning specific types of plans and shrubs in your landscape. We will prune certain types of plants at different times throughout the year.
Want to make your neighbors green with envy? Our fertilizing and turf management programs will give you the greenest yard in the neighborhood. We use a combination of granular and liquid applications of fertilizer, weed control, and insect control to promote a lush healthy lawn.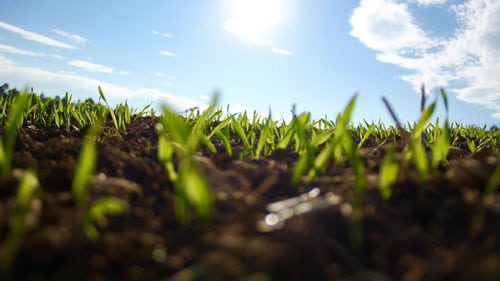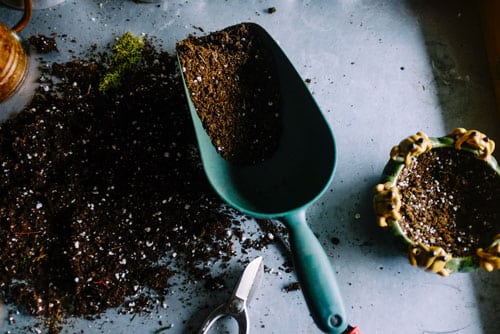 New Outlook provides consistent on time service to our commercial snow removal clients. We have the equipment and manpower to keep your commercial property clear and ensure you are open for business on time! When the snow flies we deploy a team of trucks and a fleet of snow blowers. When you require professional services, you can depend on New Outlook!
Your landscape has never
looked so good
Providing walkway and patio installations in Harrisburg PA and the surrounding areas.  We also offer landscape maintenance services, snow plowing services and much more.  Serving Harrisburg, Camp Hill, Hershey, Hummelstown, Mechanicsburg and other cities and towns in Pennsylvania.
Harrisburg Area Landscape Maintenance Services: Snow Removal, Fertilizing, Lawn Maintenance, Fall Clean Ups, Spring Clean Ups, and more. 
Harrisburg Area Outdoor Living Services: Walkway Installations, Patio Installations, Water Feature Installations, Retaining Wall Installations, Landscape Lighting and more. 
Get on our Email List for the latest and greatest tips and specials!