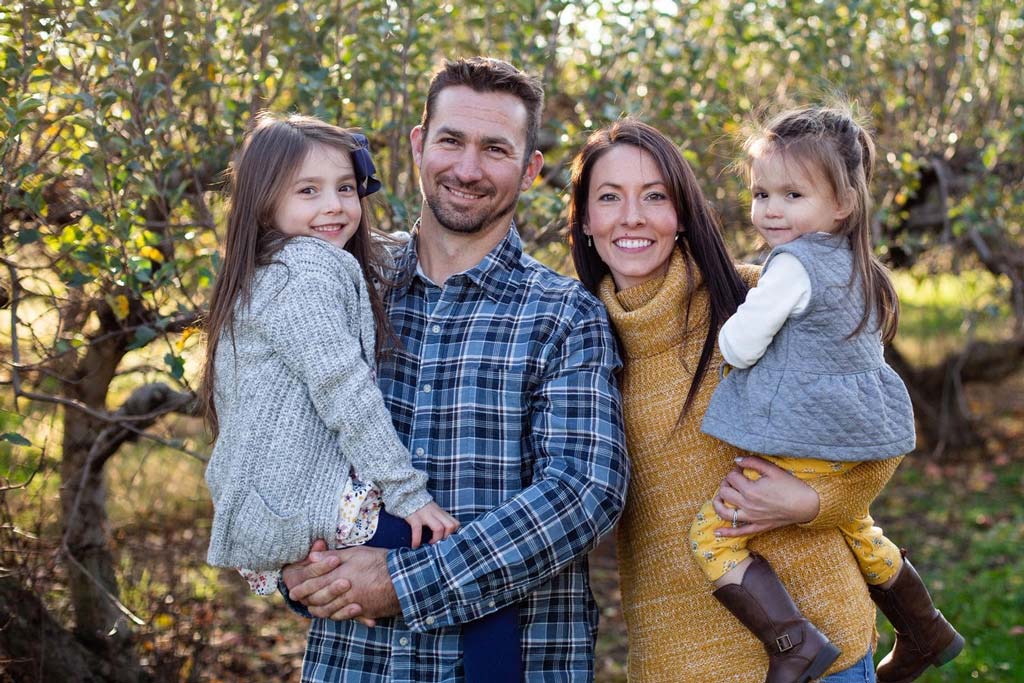 My name is Luke Hanmer I am currently 38 years old. I am married and have two girls. I am a central Pennsylvania native who graduated from Central Dauphin HS and then got a degree in business management from Penn State. I love being outdoors. I love hunting, fishing, boating, and camping. I also love installing and maintaining beautiful landscapes. I got started in the landscaping industry when I was about 14 years old. My dad had been cutting grass part time to make some extra money but as middle age crept up on him he got tired of working a full time and part time job. He got out of the business but there were a small handful of persistent customers who said they couldn't find anybody else as good to cut their grass. He came to me one day and said "Luke, its about time you get a job so that you can start saving for a car. Now I can take you down to McDonald's and get you a job there making about $5/hr or I can show you how to make much more than that working for yourself." And that's how it all started. By the time I was 16 I had bought my dad's truck, a commercial mower and a trailer. I had accumulated about 40 yards per week that I would cut every night after school until dark and then all day Saturday. I graduated High School and then attended Penn State Harrisburg campus so that I could continue to run my business that I had built over the last several years. I graduated with a business degree in 2009 and shortly after bought my first house and got married.
Thats about the time that I really started feeling the pains of running a business. I was working 6-7 days a week. I had some terrible employees come through our doors and above everything else I felt like I just couldn't get ahead financially. I thought if we just keep getting bigger eventually I will have more money. That was not the case however. No matter how hard I worked or how many accounts I had there never seemed to be any money left over for me at the end of the day. Wanting to provide my beautiful new wife with the life that she deserved I decided to sell the business and get a "real" job with out all the stress and with a steady reliable paycheck.
I got a job at a great company in a totally different industry and was very quickly promoted to a foreman position. Although I worked for a great company making great money and benefits I still had the entrepreneurial itch. I started doing small landscaping jobs on Saturdays and that soon turned into every Saturday and then also afterwork until dark. My wife is an amazing woman but she eventually had enough and said you need to pick one job and do it. My heart led me to resign from my company and start another business from scratch.
By this time we had a little baby girl and we had upgraded houses also upgrading to a nice bigger mortgage payment. So the bottom line was that I knew I had to succeed and do it right this time because my new little family was depending on it.
Right about that time I met a Landscape business consultant named Tony Bass and he changed my life forever. Tony taught me how to price my work properly so that I could pay myself a reasonable salary, train our employees, market the company, buy newer equipment that wouldn't leave us broken down in the field, and be able to offer our employees some benefits so that we could attract and keep more reliable and talented people. Since starting
New Outlook Landscaping in 2015 and working with Tony as well as some other local mentors we have grown exponentially from where my first business was and I have also grown personally as well as having the privilege of seeing many of our team members grow.
One of my greatest passions in life is helping people. I love helping our team grow, I love helping other entrepreneurs grow, and I love helping clients with a problem they are having that we can solve or an idea that they have that we can make a reality! I would love to show you how our company can help you.